Přinášíme vám další, vánočně odlehčený rozhovor - tentokrát s "El prezidentem" a především pilířem obrany naší Benfiky Honzou Nekolou alias Kakem. Dovolte nám krátké představení. Honza promoval v roce 1998 na právnické fakultě (samozřejmě v Plzni; pozn.red.) a poté odjel studijně na rok a půl do australského Sydney (ve skutečnosti pracoval v sexshopu na King Crosse; pozn. red.). Po návratu do vlasti se připojil k našemu týmu, v té době hrajícího 4. třídu (velmi nadupanou soutěž J; pozn. red.). Přivedl sebou i několik výrazných posil, svých kamarádů a kolegů ze studijních let jmenovitě Jirku Štaidla, Dana Maška a Karla Valdaufa.  TJ Jíloviště hned první rok postupuje do 3. třídy a prakticky tak začíná (a na dlouhou dobu zase končí; pozn. red.) vzestup TJ Jíloviště, jak ho známe dnes. Na chodu klubu se totiž začíná podílet i slavný táta Honzy Nekoly, taneční mistr, "otec" Žofína, kulturní boss i spisovatel Jan Nekola starší.
JUDr. Jan Nekola
Stav:                   svobodný, zadaný
Narozen:           30.12.1974
Pozice:               obránce
Povolání:           fotbalista a příležitostně advokát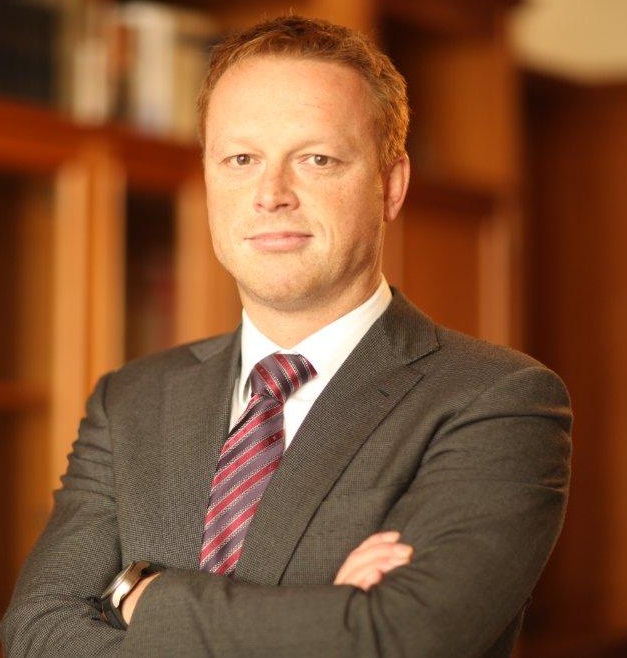 1)     Jak by si zhodnotil podzimní část sezóny?
Podzimní část sezóny hodnotím veskrze pozitivně, mimo jiné s ohledem na nové webové stránky J  Pokud jde o umístění v tabulce, jsem spokojen. Musím říct, že do jarních bojů se nám půjde z druhého místa lépe než z prvního. Víme, kde máme rezervy, a že se můžeme ještě zlepšovat. Myslím, že naši soupeři jsou na maximu svých schopností a možností. Doufám ale, že nebudu nepříjemně překvapen!       
2)     Kdo z hráčů se ti herně líbil a kdo naopak zklamal?
Možná, že čekáš konkrétnější odpověď, ale od hodnocení jednotlivých hráčů je tu trenér a fanoušci. Já můžu jenom obecně říct, že preferuji hráče, kteří považují Jíloviště za svůj klub, jsou schopni si udržet svojí výkonnost celoročně, protože přistupují poctivě k tréninku, a pravidelně se zapojují do tradičního vodkobraní J             
3)     Který ze zápasů se ti nejvíc líbil a který nejméně?
Pokud jde o nejlepší zápasy, mám favority dva, a to domácí zápasy s Mnichovo Hradištěm a s Polepy. Tady můžu potvrdit Tvůj komentář k poslednímu kolu – pro takový zápasy se fotbal na Jílovišti dělá! Na nejhorší zápasy se mi moc nechce rozpomínat, ale asi zápas v Týnci nad Sázavou.        
4)     Jak to bude s posilováním kádru? Je potřeba přivést nové tváře?
Žádné zásadní posilování kádru nechystáme. Hráče, které máme na hostování, bychom rádi udrželi i na jarní část sezóny. Do přípravy vezmeme na zkoušku maximálně dva nebo tři hráče, a to na posty, kde cítíme, že je třeba zvýšit konkurenci. Nicméně jako každý rok platí, že NIKDO nemá na začátku zimní přípravy nic jistého. Účast na zimním soustředění je přitom absolutní předpoklad pro šanci na základní sestavu.  
5)     Jaká je vlastně Tvoje role v ryze sportovních otázkách v áčku, při tvorbě sestavy či příchodu nových akvizic, intervenuješ do toho trenérům?
Tvorby sestavy se neúčastním vůbec ani já, ani Pavel Šmíd. Pokud bychom trenérům do sestavy mluvili, nemohli bychom po nich chtít, aby se zodpovídali za sportovní výsledky, a to by bylo špatně. Na přestupech a hostováních se ale s trenéry radíme. Tady máme naopak poslední slovo my.   
6)     Po vítězství v dohrávce 12. kola nad Polepy jsme zpět ve hře o první místo, čekal jsi takové umístění před sezónou?
Tady budu odpovídat podobně jako Bety. Před sezónou jsem znal jen kvalitu A. skupiny I. A třídy, kterou, jak jsme asi nikdo nepřepokládal, nakonec nehrajeme. Kvalita B. skupiny, kterou nakonec hrajeme, je o něco horší. To ale platí, pokud hovoříme o průměru, protože Polepy, Sázava nebo Hradišťko jsou velmi kvalitní soupeři. Čili odpověď zní: umístění na druhém místě tabulky bych před sezónou bral všema deseti, ale teď už chci soutěž vyhrát J      
7)     Pokud se podaří postoupit, budeme již v páté nejvyšší soutěži v ČR, byl by to strop nebo by se jelo dál?
Několikrát jsem opakoval, že I. A třída byl můj cíl. Ale fotbal je sport a ve sportu jde o to vyhrávat. Zatím to vypadá, že jsme schopni vyhrávat i v této soutěži a já rád vyhrávám. Pokud na to budeme mít, nebudu dalšímu postupu bránit. Nicméně v žádném případě nelze očekávat, že bychom začali bezhlavě zvyšovat rozpočet a nakupovat nové hráče.
8)     Jsou nějaké středně či dlouhodobé plány, a pokud ano, nastíníš nám je?
Dlouhodobý plán plníme už pátým rokem. V souvislosti s návratem Petra Krištůfka v roce 2008 jsme si řekli, že chceme začít na Jílovišti budovat nové zázemí a s tím ruku v ruce i sportovní kvalitu. Nikdy jsme nechtěli dělat velké skoky, ale naopak postupovat tak, aby dosažený výsledek byl založen na pevných základech a byl tedy udržitelný dlouhodobě.  Jestli a jak se nám to daří nebo nedaří, nechť posoudí jiný.       
9)     Dospělý fotbal šlape, bude se něco dělat s mládeží?
Správná otázka. Mládež je moje stoprocentní priorita na nejbližší roky. To nám na Jílovišti silně pokulhává a to chceme změnit. Rád bych viděl na Jílovišti vyrůstat nějaké nové Krištůfky nebo Šmídy.   
10)Už je to zhruba 10 let co tu působíš, udělal se tady velký kus práce, přes zázemí či  výkonnostní vzestup, jaké vnímáš ohlasy ať už od fandů, občanů či ostatních lidí?
Fanouškovská základna se utěšeně rozrůstá. Na jaře bych chtěl dosáhnout průměrnou návštěvnost na domácích zápasech okolo 120 diváků. Je to hodně ambiciózní číslo, ale snad se to dobrou propagací a kvalitou hry podaří. Fanoušci samozřejmě reagují podle toho, jak se zrovna daří, zatím tedy hodně pozitivně. Co se týče "ostatních" občanů, mám bohužel v poslední době pocit, že čím více se nám daří, tím horší reakce zaznamenávám. Tomu po pravdě moc nerozumím.           
11)Co říkáš nápadu pana Březiny přestěhovat fotbalový stadion TJ Jíloviště někam za obec?
Tento názor je co do obsahu a použité argumentace zhruba stejně "kvalitní" jako názor, že by bylo dobré na Jílovišti vybudovat vodní svět nebo koncertní sál. Nicméně vzhledem k tomu, že jsem se po odstoupení ze zastupitelstva zařekl, že už se nenechám podobnými záležitostmi rozčilovat, ale ani otrávit, odkážu v dalším na oficiální prohlášení TJ, které visí na našem webu.       
12)V kolika si začínal s fotbalem a za jaký tým?
S fotbalem jsem začínal hodně pozdě, až ve 20-ti letech, protože jsem v mládí dělal jiné sporty. Můj první klub byl Baník Mořina, IV. třída, okres Praha-západ. Pamatuju si už jenom pokřik: "Každej správnej maník, podporuje Baník, baník, baník, baník, Baník Mořina !"  Víc se zeptej Karla Valdaufa, ten tam zažil vrchol svojí kariery J
13)A jak se dařilo Tobě osobně na hřišti? Benfika nezklamala a zase to bude boj o sestup že?:)
To, že jsem začal s fotbalem tak pozdě, má jednu nespornou výhodu: stále mám co zlepšovat ……. V současný době jsem úplně spokojený, když na mě při zápasech Benfiky Johny nekřičí:  "Předsééédo odpoj ty vagóny !" J Řekl bych, že herní projev Benfiky je sympatický, jen by to občas chtělo trošku toho štěstíčka J a víc, jak devět hráčů na hřišti ….
14)Komu fandíš?
Jílovišti a Plzni.
15)Kdo vyhraje titul letos?
Titul vyhraje ten, komu seberou nejméně bodů v současné korupční aféře J
16)Na závěr, co by si popřál našim týmům a fandům do jarní části?
Hráčům, fanouškům, realizačnímu týmu, prostě nám všem bych chtěl popřát do jarní části sezóny co nejvíce společné fotbalové radosti. Koneckonců o nic jiného přeci nejde…