Jako čtvrtý v pořadí tu máme rozhovor s motorem ředitelsko-technicko-sportovního úseku, naším předsedou, Pavlem Šmídem alias Horynou.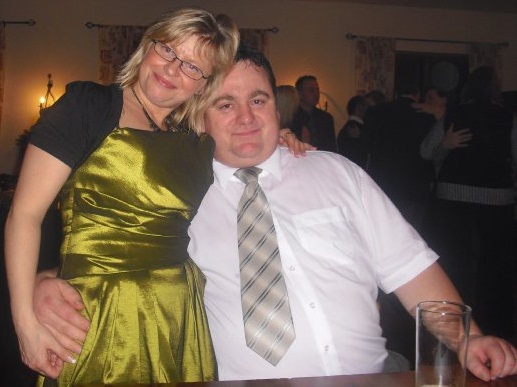 Pavel Šmíd
Narozen: 30. 3. 1968
V klubu od: 1976
Hráčská kariéra: Jíloviště, Zbraslav, Všenory, Jíloviště
Funkcionář od:  zřejmě 1990 
1) Naše obvyklá otázka, jak ze svého pohledu hodnotíš podzim po sportovní stránce napříč všemi našimi mužstvy?
Áčko, jsem spokojen až na zbytečně prohrané zápasy se slabými soupeři.Béčko, zde už je situace horší, i vzhledem ke špatné docházce na utkání.    Dorost, tady je situace nejhorší, musíme ale podotknout, že naši hoši jsou převážně ještě žákovského věku. Nicméně,  jak již řekl Honza Nekola,  práce s mládeží bude naší prioritou.
2) Jaké vnímáš ohlasy od lidí z branže, od kamarádů a fandů za poslední roky na adresu našeho TJ?
Až na pár výjímek jen ty nejlepší.
3) Pod tvá křídla spadá i přestupová politika klubu, přesněji realizace a vyjednávání, jak obtížné je hráče přivádět, jsou podle tebe požadavky klubů při transferech v krajských soutěžích adekvátní ?
Přivádět hráče je čím dál tím obtížnější  vzhledem k tomu, že kluby mají často až nesmyslné požadavky.
4) Který přestup se za tvojí kariéry táhl nejdéle, koho bylo nejobtížnější přivést a s kým to zase šlo hladce?
Nejdelší  byl  přestup  Pavla Krištůfka (alias Papíše) ze Zbraslavi. Obtížné dohody jsou  většinou s pražskými kluby,naopak transfery s Klíncem probíhaly převážně hladce.
5) Na každém zápase se u nás při zápasech áčka o hráče stará trenér, asistent trenéra a "lékař" Gapík, kolik dalších lidí je potřeba aby se utkání dle regulí mohlo uskutečnit a kdo další se každých 14 dní zapojuje do pořádání zápasů u nás? Nejen já budu rád za konkrétní jména.
Aby mohlo být utkání uskutečněno podle regulí musí být jeden hl. pořadatel – většinou Milan Černý (alias Plešák) + sedm pořadatelů. Na každý domácí zápas je potřeba připravit kabiny, hřiště, vstup, občerstvení (venkovní  i  vnitřní) atd. o což se starají stále stejní  lidé. Byl bych rád, kdyby se ještě našli  další dobrovolníci.
6) Jak časově náročná je tvoje pozice v klubu?
Na to se zeptejte mé  tolerantní  manželky Jarušky.
7) Co tě při zápasech nejvíc vytáčí?
Když  rozhodčí  nepíská  rovinu.
8) Také tebe požádáme o krátké vyjádření k článku pana Březiny ve Zvonici ohledně přesunu hřiště.
Odkáži  vás na prohlášení  TJ Jíloviště k článku p. Březiny na webových stránkách TJ Jíloviště.
9) Teď trochu z historie klubu, vzpomeneš si, s kým si se v mančaftu potkal v začátcích?
V našem super  žákovském mužstvu byli  mimo mne Václav Mejstřík,  Josef Mejstřík,  Josef Průžek, Renda Hudeček,  Jirka Marek,  Jarda Šťastný, Tonda Krištůfek a Petr Krištůfek.
10) V kolika jsi vůbec začal s fotbalem? Hrál si kromě Jíloviště i za jiné kluby?
Táta mě již od malička vedl k fotbalu, za což jsem mu vděčný. Hrál  jsem  ještě za Zbraslav a Všenory.
11) Z nedávné minulosti si tě pamatujeme jako výtečného stopera, tvůj bratr Petr, byl taktéž obránce, synovec Michal se fotbalem živí (Bohemians 1905, pozn.red.) a zase na postu stopera, aby toho nebylo málo druhý synovec, Petr ml., hraje nejčastěji také v obraně, to už nejspíš není jen náhoda, nebo se mýlím?:)
Asi  máme stoperské geny v rodině.
12) Co tvůj syn Martin hrající za náš dorostenecký tým, potatí se a bude obráncem?
Obráncem asi nebude  a i jeho fotbalová kariéra zřejmě nebude jako moje.
13) Každý fotbalista měl nějaký vzor, kdo to byl u tebe?
Máme spoustu výborných fotbalistů, ale vyložený vzor jsem neměl.
14) Jaký je tvůj oblíbený tým, komu fandíš?
Jíloviště  a pak Sparta.
15) Na koho by si vsadil, že letos vyhraje ligu?
Plzeň nebo Sparta.